Emergency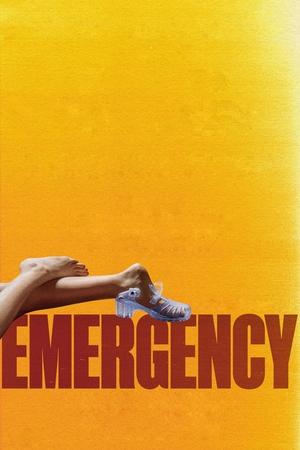 Emergency
Overview
Ready for a night of legendary partying, three college students must weigh the pros and cons of calling the police when faced with an unexpected situation.
Cast
Donald Watkins
RJ Cyler
Sebastian Chacon
Sabrina Carpenter

Maddie Nichols
Madison Thompson

Nadine Lewington
Callan Wilson

John Paul Kakos
Connor Hammond

Parker Wierling

Luke Cross
Crew

Wyck Godfrey
Marty Bowen

Isaac Klausner
The main characters of the film, as they say, decided to come off in full. The decision to organize a cool party was not long in coming, now they are ready for any consequences.
But you need to foresee everything to the smallest detail, because the police can appear suddenly and spoil the whole party in an instant. The guys make inquiries, but there are pitfalls ahead of them.
Genre: Comedy, Drama, Thriller.
Released: 2022.
Director: Carey Williams.
Starring: RJ Cyler, Donald Elise Watkins, Sebastian Chacon.
Watch Emergency Movie