Men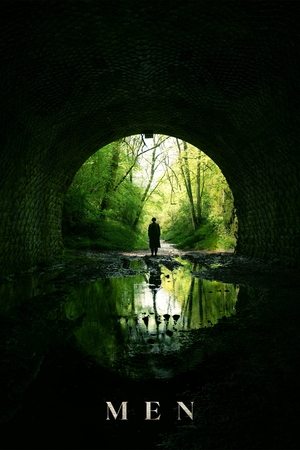 Men
Overview
In the aftermath of a personal tragedy, Harper retreats alone to the beautiful English countryside, hoping to find a place to heal. But someone — or something — from the surrounding woods appears to be stalking her, and what begins as simmering dread becomes a fully-formed nightmare, inhabited by her darkest memories and fears.
Cast

Jessie Buckley
Rory Kinnear
Paapa Essiedu
Gayle Rankin
Sarah Twomey

Zak Rothera-Oxley

Sonoya Mizuno
Crew

Alex Garland

Alex Garland

Geoff Barrow

Rob Hardy

Phil Chapman
Christina Low
The death of a loved one is always a drama and a blow to the psyche, and after the untimely death of her husband, the pretty and still young Harper plunges into an abyss of grief and despair. Realizing that it is hardly feasible to cope with depression in the usual ways, she rents a house in a small village, located far from the rest of the buildings right in the forest, and moves there, counting on a change of scenery.
Although the journey takes only four hours by train, it seems to a woman that foggy and damp London is in another universe, because the pacifying atmosphere of nature and clean air seems to heal a tormented soul. Having slightly arranged some unkempt housing, the heroine goes to the village to buy food and get to know the locals.
The first thing that catches your eye is the complete absence of women here, but this is not the main thing, because upon closer examination it turns out that all the inhabitants of the village, from the shopkeeper to the vicar and the policeman, are one single person who has a frightening interest to the heroine.
Genre: Drama, Horror, Sci-Fi.
Released: 2022.
Director: Alex Garland.
Starring: Jessie Buckley, Rory Kinnear, Paapa Essiedu.
Watch Men Movie