Redeeming Love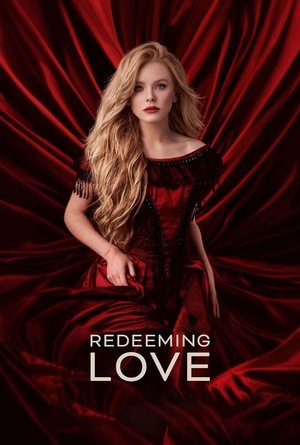 Redeeming Love
Overview
A retelling of the biblical book of Hosea set against the backdrop of the California Gold Rush of 1850.
Cast

Logan Marshall-Green
Abigail Cowen

Nina Dobrev

Famke Janssen

Tom Lewis

Eric Dane
Wu Ke-Xi

Livi Birch
Brandon Auret
Jamie Lee O'Donnell

Tanya van Graan
Crew
Rogier Stoffers
D. J. Caruso
D. J. Caruso

David A.R. White

Roma Downey
As a child, the beautiful Angel was sold to a brothel due to lack of money from the family. Her parents died tragically, and relatives ordered to get out of the debt hole. Having matured, the young girl learns about her not joyful fate. The news sounded like a bolt from the blue. It is obvious that her life will not be filled with happiness, smiles, expectation of beauty, great discoveries. She has to follow the orders of the owner, providing sexual services to his guests. The heroine is desperate, she does not expect anything good in her life.
Her days are saturated with an atmosphere of lust, the vile desires of clients and the constant aroma of alcohol. Everything changes when Michael Hosea appears in the town, he immediately noticed a beauty with a sad look. Acquaintance with him gave the girl the opportunity to know love, to feel the care and interest in her personality. The daredevil convinces her to escape from the haunted place and start a new life. But the owner of the brothel becomes aware of the plans of the couple in love, and he does not intend to part with the worker.
Genre: Drama, History, Romance.
Released: 2022.
Director: D.J. Caruso.
Starring: Abigail Cowen, Tom Lewis, Famke Janssen.