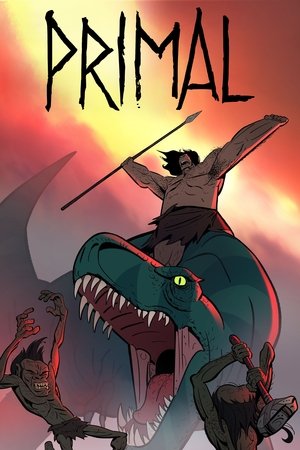 Primal
Overview
A caveman forms a bond with a dinosaur as they struggle to survive in a hostile world.
Cast
Aaron LaPlante
Tom Kenny
Crew

Genndy Tartakovsky

Genndy Tartakovsky

Tyler Bates

Genndy Tartakovsky
Seasons

Season 1
A caveman and a dinosaur bond over shared tragedy and work together to survive in a perilous prehistoric world.
Primal is an American adult animated television series created and directed by Genndy Tartakovsky for Cartoon Network's late night programming block Adult Swim. Primal draws in elements of fantasy, horror, action, and adventure.
Watch Genndy Tartakovsky's Primal Animated Television Series