Tenet – Special Premiere Extended Edition
Loading advertisement...
Up next
Flesh Season 1 Episode 8
Cancel
I Dislike This
Un-Dislike
Dislike
Tenet – Special Premiere Extended Edition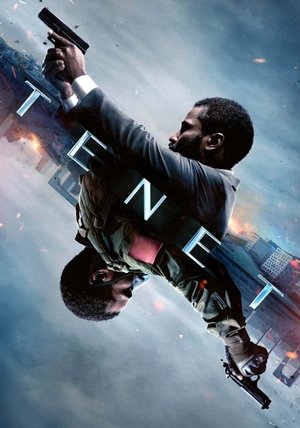 Tenet
Overview
Armed with only one word - Tenet - and fighting for the survival of the entire world, the Protagonist journeys through a twilight world of international espionage on a mission that will unfold in something beyond real time.
Cast

John David Washington

Robert Pattinson
Elizabeth Debicki
Kenneth Branagh

Dimple Kapadia

Himesh Patel
Aaron Taylor-Johnson

Michael Caine

Clémence Poésy

Martin Donovan

Andrew Howard
Yuri Kolokolnikov
Mark Krenik

Anthony Molinari
Rich Ceraulo Ko
Denzil Smith

Jonathan Camp
Julia-Maria Arnolds

Laurie Shepherd

Wes Chatham
Fiona Dourif

Kenneth Wolf Andersen Haugen

Marcel Sabat
Bern Collaço

Ingrid Margus
Carina Velva
Glenn Lawrence

Katie McCabe
Aleksei Podlesnov

Trent Buxton

Jeremy Theobald

Jefferson Hall
Tom Nolan

Josh Stewart
Juhan Ulfsak
Jan Uuspõld

Jack Cutmore-Scott

Sergo Vares
Henrik Kalmet
Matthew Marsden
Crew

Christopher Nolan

Christopher Nolan

Christopher Nolan
Emma Thomas
John Papsidera

Jeffrey Kurland

Nathan Crowley

Mike Estes

Steve DeCastro

Clay Cullen
Hoyte van Hoytema

Rob Mars

Eddie Yansick

Ludwig Göransson
Alice Rietveld
Douglas Shamburger

Katelyn Brooke

Samuel Le

George Cottle
Jennifer Lame
Connie Kallos
Frantisek Deak
Kofi Yiadom
Craig Henningsen

Chris Grabher

Timothy Eulich

Craig Hosking
Toby Britton

Joel Michael Kramer

Nilo Otero

Paul Darnell

Jeremy Fry

Duffy Gaver
Caleb Spillyards
Jackson Spidell
Mallory Thompson
Chris Pollard

Ross Kohnstam
Neil Andrea

Riley Harper

Jess King

Linda Kessler
Sarah Lochlan
James Cox

Renars Latkovskis
Tom Harper
Jacob Hugghins

David Elson
Vinny O'Brien

Tracey Ruggiero

Nicole Domecus
Taglines: Time Runs Out..
Armed with only one word, Tenet, and fighting for the survival of the entire world, a Protagonist journeys through a twilight world of international espionage on a mission that will unfold in something beyond real time.
In a twilight world of international espionage, an unnamed CIA operative, known as The Protagonist, is recruited by a mysterious organization called Tenet to participate in a global assignment that unfolds beyond real time. The mission: prevent Andrei Sator, a renegade Russian oligarch with precognition abilities, from starting World War III. The Protagonist will soon master the art of "time inversion" as a way of countering the threat that is to come.
Creators: Christopher Nolan
Director: Christopher Nolan
Star Cast: Aaron Taylor-Johnson, Clémence Poésy, Dimple Kapadia, Elizabeth Debicki, Himesh Patel, Jefferson Hall, John David Washington, Kenneth Branagh, Michael Caine, Robert Pattinson,
Producer (s): Emma Thomas, Christopher Nolan
Cinematographer: Hoyte van Hoytema
Production House: Syncopy, Warner Bros.
Music: Ludwig Göransson
Original network / Official Sites: Warner Bros. Pictures, IMAX
Release Year: 3 September 2020 (USA)
Runtime: 195 min
Genres: Action, Sci-Fi
Country: UK, USA
Language: English, Russian, Ukrainian, Estonian
Subtitles: English
Tenet is a 2020 spy film written and directed by Christopher Nolan, who produced it with Emma Thomas. A co-production between the United Kingdom and United States, it stars John David Washington, Robert Pattinson, Elizabeth Debicki, Dimple Kapadia, Michael Caine, and Kenneth Branagh. The plot follows a secret agent who must manipulate the flow of time in order to prevent World War III.
Nolan took more than five years to write the screenplay after deliberating about Tenet's central ideas for over a decade. Casting began in March 2019, and principal photography took place in Denmark, Estonia, India, Italy, Norway, the United Kingdom, and United States, starting in May 2019. Cinematographer Hoyte van Hoytema shot on 70 mm and IMAX.
An unnamed CIA agent — referred to as "The Protagonist" — participates in an undercover SWAT operation at a Kiev opera house, rescuing an exposed spy and capturing a strange artifact. He is saved from being shot by a masked soldier with a distinctive red tag on his rucksack. The Protagonist is captured and tortured before he consumes a cyanide pill. He later awakens and learns the pill was fake, his colleagues are dead, the artifact was taken, and that the Kiev mission was a test.
The Protagonist's boss points him to a secret organisation called "Tenet", leading him to Laura, a scientist studying bullets whose entropy has been "inverted" so they move backward through time. The Protagonist traces the bullets to Priya Singh, a Mumbai arms dealer and member of Tenet. With the help of Neil, a supposed local, the Protagonist infiltrates Priya's compound and learns the bullets are supplied by Russian oligarch Andrei Sator, who is communicating with the future. The Protagonist meets with Sator's estranged wife, Kat, and discovers Sator is blackmailing her with a forged painting she had sold him to keep her from their son. Kat adds that the last time she and Sator were truly happy was on their yacht in Vietnam, where she later saw another woman dive from the ship.
The Protagonist and Neil work with fixer Mahir to steal the painting from a storage facility at Oslo Airport, by crashing a cargo jet into the hangar as a diversion. Inside the facility, they find a machine from which two masked men emerge, one of which is inverted. After unmasking the normal one, Neil stops the Protagonist from killing the inverted one. Priya later explains that the machine was a "Turnstile"—a time inversion device developed in the future—and that the two masked men were the same person. The Protagonist lies to Kat that the painting was destroyed, and she arranges a meeting with Sator. Sator reveals that he had the painting moved before the crash. During a boating trip, Kat attempts to drown Sator but the Protagonist saves him. The Protagonist offers to steal a case of plutonium Sator desires in exchange for Kat's freedom. The Protagonist and Neil steal the "plutonium" from an armoured convoy in Tallinn, but realise it is actually another artifact.
An inverted Sator captures both the Protagonist and Kat, mortally wounds her with an inverted bullet, and forces him to reveal where the artifact is. A team of Tenet operatives, led by Ives and including Neil, frees the Protagonist and force Sator to flee. To save Kat from death, the Protagonist and Neil take her through Sator's Turnstile. They travel back to the Oslo Airport crash a week earlier to revert their entropy. As they re-infiltrate the airport, the inverted Protagonist fights his non-inverted self, before reaching the Turnstile and reverting himself.
Priya explains the artifacts are parts of a future-developed "Algorithm" capable of catastrophically inverting the entire world, and that future humans are using Sator to activate it in order to prevent the effects of global warming. Kat reveals that Sator is dying from inoperable pancreatic cancer; they deduce that he will trigger the Algorithm through suicide via a dead man's switch, believing the world should die with him. Kat suspects Sator will choose to die on their day in Vietnam when they were last happy together. Kat inverts back in time to delay Sator's death whilst Tenet tracks the assembled Algorithm to an abandoned Soviet closed city. Tenet a "temporal pincer movement", wherein half of their troops move forward in time to the blast zone, while the other half moves backwards. The Protagonist and Ives are prevented from reaching the Algorithm by a locked gate, until an inverted masked corpse with the familiar red tag on its rucksack springs to life, saves the Protagonist from a gunshot, and unlocks the gate. Kat prematurely kills Sator just as the Protagonist and Ives capture the Algorithm. Kat dives from the yacht's deck, where she is witnessed by her past self.
The Protagonist, Neil and Ives break up the Algorithm's components and part ways. The Protagonist notices a red tag on Neil's rucksack; Neil reveals that a future version of the Protagonist recruited him to Tenet years earlier, and this mission is the end of a long friendship that the Protagonist has yet to experience. In London, Priya attempts to kill Kat but is killed by the Protagonist, who is the future mastermind behind Tenet.
Watch Tenet Movie Online With English Subtitles FULLHD