The Sixth Sense
Loading advertisement...
I Dislike This
Un-Dislike
Dislike
The Sixth Sense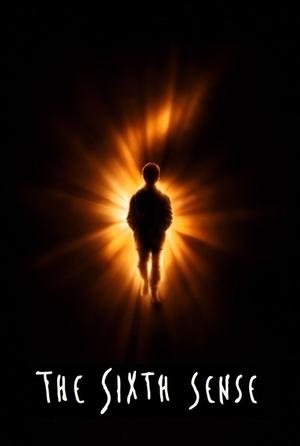 The Sixth Sense
Overview
A psychological thriller about an eight year old boy named Cole Sear who believes he can see into the world of the dead. A child psychologist named Malcolm Crowe comes to Cole to help him deal with his problem, learning that he really can see the ghosts of dead people.
Cast

Bruce Willis

Toni Collette
Olivia Williams

Haley Joel Osment

Donnie Wahlberg
Mischa Barton
Trevor Morgan

Glenn Fitzgerald
Greg Wood

M. Night Shyamalan
Samia Shoaib
KaDee Strickland
Patrick McDade

Jose L. Rodriguez
Firdous Bamji
Hayden Saunier
Holly Cross Vagley
Gina Allegro

Bob Bowersox
Crew
Kathleen Kennedy
Joanna Johnston

Frank Marshall
James Newton Howard
Tak Fujimoto

M. Night Shyamalan

M. Night Shyamalan

Mick O'Rourke
John Rusk

Robert 'Bobby Z' Zajonc
Sonia Bhalla
Play Now The Sixth Sense Movie Online
Taglines: There are ghosts walking among us, looking for help… They have found it.
A boy who communicates with spirits seeks the help of a disheartened child psychologist.
Malcom Crowe (Bruce Willis) is a child psychologist who receives an award on the same night that he is visited by a very unhappy ex-patient. After this encounter, Crowe takes on the task of curing a young boy with the same ills as the ex-patient (Donnie Wahlberg) . This boy "sees dead people". Crowe spends a lot of time with the boy much to the dismay of his wife (Olivia Williams). Cole's mom (Toni Collette) is at her wit's end with what to do about her son's increasing problems. Crowe is the boy's only hope.
Creators: M. Night Shyamalan
Director: M. Night Shyamalan
Star Cast: Bruce Willis, Haley Joel Osment, Toni Collette, Olivia Williams, Haley Joel Osment
Producer (s): Frank Marshallm Kathleen Kennedym Barry Mendel
Cinematographer: Tak Fujimoto
Music: James Newton Howard
Production House: Hollywood Pictures, Spyglass Entertainment, The Kennedy/Marshall Company, Barry Mendel Productions
Original network / Official Sites: Buena Vista Pictures Distribution
Release Year: 6 August 1999 (USA)
Runtime: 107 min
Genres: Drama, Mystery, Thriller
Country: USA
Language: English, Latin, Spanish
Subtitles: English, Bengali
Malcolm Crowe, a child psychologist in Philadelphia, returns home one night with his wife Anna after having been honored for his work. A young man appears in their bathroom and accuses Malcolm of failing him. Malcolm recognizes him as Vincent Grey, a former patient he treated as a child for hallucinations, but before he can talk Vincent down, Vincent shoots him and then himself.
The next fall, Malcolm begins working with Cole Sear, a young boy. Malcolm feels he must help him in order to rectify his failure and reconcile with his wife, who has become distant and cold. Cole's mother Lynn worries about his social skills, especially after seeing signs of physical harm. Cole eventually confides his secret to Malcolm: he sees ghosts walking around like the living, unaware that they are dead.
Initially, Malcolm thinks Cole is delusional and considers dropping his case. After listening to an audiotape from a session with Vincent, Malcolm hears a weeping man begging for help in Spanish and believes that Cole is telling the truth. He suggests that Cole try to find a purpose for his gift by communicating with the ghosts and helping them finish their business. Cole is unwilling at first, then finally agrees to try to help.
Cole awakens one night to discover a ghost girl vomiting. After finding out who she is, Cole goes with Malcolm to the funeral reception at her home. Cole is directed to a box holding a videotape, which he gives to the ghost girl's father. The tape shows the girl's mother poisoning her daughter's food. By doing this, Cole has saved the girl's younger sister from the same fate.
Learning to live with the ghosts he sees, Cole begins to fit in at school and is cast as the lead in the school play. Before departing, Cole suggests that Malcolm should try speaking to Anna while she is asleep. Stuck in traffic, Cole tells his mother his secret, and says that someone died in an accident down the road. When Lynn does not believe him, Cole tells her his grandmother visits him and describes how she saw Lynn in a dance performance when she was a child, giving details he could not have known.
Malcolm returns home to find his wife asleep and their wedding video playing. While still asleep, Anna asks why he left her and drops Malcolm's wedding ring. Recalling what Cole told him about how dead people only see what they want to see, Malcolm starts to see things he did not see earlier. Malcolm suddenly remembers being shot and locates his gunshot wound that reveals he was actually killed by Vincent and he has been dead the whole time. Malcolm tells his wife she was never second to anything and that he loves her. Because of Cole's efforts, Malcolm's business is finally complete, and his spirit departs in a flash of light.
Watch The Sixth Sense (1999) Movie With English Subtitles