Scam 2003 – The Telgi Story Season 1 Complete
Loading advertisement...
Up next
Sympathy for the Devil
Cancel
I Dislike This
Un-Dislike
Dislike
Scam 2003 – The Telgi Story Season 1 Complete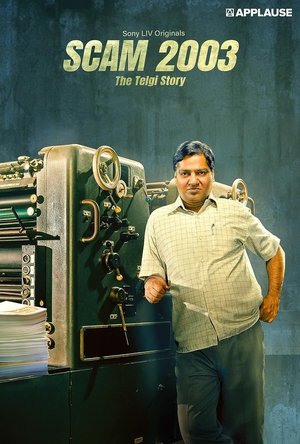 Scam 2003: The Telgi Story
स्कैम २००३: द तेलगी स्टोरी
Overview
It will follow the life of Telgi, born in Khanapur in the state of Karnataka, as he became the mastermind behind one of India's most ingenious scams, which spread across 18 states and shook the entire country
Cast
Mukesh Tiwari
Dinesh Lal Yadav Nirahua

Sana Amin Sheikh
Sameer Dharmadhikari

Bharat Dabholkar
Nikhil Ratnaparkhi
Crew

Mukesh Chhabra
Seasons

Season 1
'Scam 2003' is based on true events and traces Abdul Karim Telgi's rise from fruit seller to the kingpin of the stamp paper scam. Fueled by greed, Telgi dominates the stamp paper market through corruption, while carefully maintaining a low profile. But for how long can he evade the clutches of the law? The biographical financial thriller is helmed by Hansal Mehta and stars Gagan Dev Riar in the titular role. Watch Volume 1 now. Volume 2 – all episodes streaming this November.
A job opportunity brings Abdul Karim Telgi, a fruit seller from Khanpur, to Bombay. When he is arrested for forgery nine years later, he meets Kaushal Jhaveri in prison and joins his gum wash operation. However, finding the business unscalable, Abdul comes up with the idea to pivot into the world of stamp papers.
Genre: Biography, Crime, Drama,
Released: 2023
Director: Tushar Hiranandani
Starring: Kirandeep Kaur, Gagan Dev Riar, Mukesh Tiwari, Sana Amin Sheikh, Bharat Jadhav, Shaad Randhawa
Watch Scam 2003 – The Telgi Story Season 1 Complete