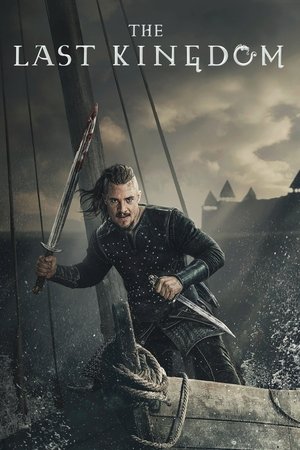 The Last Kingdom
Overview
A show of heroic deeds and epic battles with a thematic depth that embraces politics, religion, warfare, courage, love, loyalty and our universal search for identity. Combining real historical figures and events with fictional characters, it is the story of how a people combined their strength under one of the most iconic kings of history in order to reclaim their land for themselves and build a place they call home.
Cast
Alexander Dreymon
Emily Cox

Ian Hart
Eliza Butterworth

Mark Rowley

James Northcote
Eva Birthistle
Richard Dillane
Cavan Clerkin
Arnas Fedaravicius
Millie Brady
Seasons

Season 1
Season 2
Season 3

Season 4
Taglines: England is Born
Based on The Saxon Stories novels by Bernard Cornwell..
The Last Kingdom is a British historical fiction television series based on Bernard Cornwell's The Saxon Stories series of novels.
As Alfred the Great defends his kingdom from Norse invaders, Uhtred – born a Saxon but raised by Vikings – seeks to claim his ancestral birthright.
A story of redemption, vengeance, and self-discovery set against the birth of England, this drama series follows young warrior and outsider, Uhtred on a fierce mission to reclaim his birthright. The Last Kingdom combines real historical figures and events with fiction, re-telling the history of King Alfred the Great and his desire to unite the many separate kingdoms into what would become England.
The year is 872, and many of the separate kingdoms of what we now know as England have fallen to the invading Danes, leaving the great kingdom of Wessex standing alone and defiant under the command of King Alfred. Against this turbulent backdrop lives our hero, Uhtred. Born the son of a Saxon nobleman, he is captured by the Danes and raised as one of their own. Forced to choose between the country of his birth and the people of his upbringing, his loyalties are ever tested. What is he? Saxon or Dane? On a quest to reclaim his birthright, Uhtred must tread a dangerous path between both sides if he is to play his part in the birth of a new nation and, ultimately, recapture his ancestral lands…
The setting is a historical one of England roughly around 800-900 A.D. The conflict involves the vikings who are eager to take more ground and the native English peoples or more correctly the Saxons who desire to hold the ground they have and repel the Vikings from England. The main protagonist is a fictional character although his birth place and enemies who contest him; Ubba (Ubbe Lothbrok) and Guthrum are real figures.
Watch The Last Kingdom Complete Series