Kandahar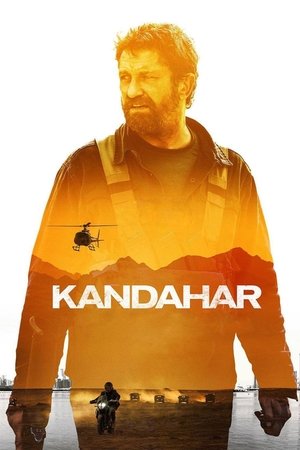 Kandahar
Overview
After his mission is exposed, an undercover CIA operative stuck deep in hostile territory in Afghanistan must fight his way out, alongside his Afghan translator, to an extraction point in Kandahar, all whilst avoiding elite enemy forces and foreign spies tasked with hunting them down.
Cast

Gerard Butler
Navid Negahban

Travis Fimmel
Ali Fazal

Bahador Foladi

Olivia-Mai Barrett

Rebecca Calder
Nina Toussaint-White

Tom Rhys Harries
Vassilis Koukalani

Hakeem Jomah

Ray Haratian

Fahim Fazli

Lee Comley
Corey Johnson
Crew
Daniel Hubbard

Gerard Butler

Jack Serino
Basil Iwanyk
Ric Roman Waugh

David Buckley

Danko Jordanov
Kimberly Adams
Ivailo Dimitrov
Dian Hristov
Dave Isern

Stilyan Mavrov

Reni Sirmina
Zarene Dallas
The only thing more dangerous than the mission is the escape.
Tom Harris is a freelance undercover operative working for the CIA to insert malware into an Iranian nuclear research facility. Tom's cover is a field technician for a Swiss communications contractor. His mission is successful, and the malware causes the facility to self destruct.
The Iranian government has been monitoring a British journalist in Iran. She receives evidence from a whistle blower of the CIA's ongoing sabotage of Iran's nuclear programs. After the facility is destroyed, she is arrested by an Iranian security agency. She tells the Iranians she suspects a link between the facility's destruction and the Swiss contractor because their contracts are next to government sites.
Tom leaves Iran en route to London via Dubai. While in Dubai, his flight to London is delayed, and he visits his CIA handler, Roman Chalmers. Roman is a Muslim convert, living under the outward pretense of a Dubai socialite, a lifestyle he secretly despises. Roman claims to have delayed the flight to force this meeting. Tom accepts Roman's lucrative CIA contract for a job in Herat, Afghanistan, because it will pay enough to cover his daughter's university expenses.
After he arrives in Herat, due to an intelligence leak, the news names Tom as the operative responsible for the destruction of the nuclear facility. With his cover now blown, the mission in Herat is aborted. Roman directs Tom and his Afghan-American translator (Mohammad "Mo" Doud) to an extraction point in Kandahar. The Iranian and Pakistani security services learn Tom is in Herat, and each sends operatives to apprehend him, with Pakistan wanting to ransom Tom to the highest bidder. Tom and Mo are chased by the Iranians and a Pakistani agent (Kahil Nassir) in Herat. They elude Kahil and the Iranian pursuers and escape to the desert.
En route to Kandahar, Tom and Mo are attacked by an Iranian helicopter. Tom destroys the helicopter and kills its crew. Now on foot, Tom and Mo seek aid from Tom's friend, an Afghan warlord not associated with the governing Taliban. Mo reveals to Tom and the warlord that the warlord killed Mo's son years ago. Despite angering the warlord, he provides Tom and Mo with a vehicle and they depart the warlord's camp.
Meanwhile, Roman stops communicating with the CIA and arrives in Afghanistan to join an ISIS-K unit. Tom and Mo are captured by a Taliban warlord paid by Kahil. Tom concludes his warlord friend sold him out. Roman and his ISIS-K fighters attack the compound where Tom and Mo are held captive. The Taliban warlord is killed. Kahil arrives at the scene of the battle. He realizes the attackers are Afghan SF Commandos paid by the CIA, not ISIS-K. Roman, Tom, and Mo escape by vehicle from the compound while the battle continues. Speculating that Tom will use an old CIA airbase to extract, Kahil organizes another Taliban unit to intercept Tom.
As Tom, Roman, and Mo reach the extraction point, Kahil attacks their vehicle. Roman is mortally wounded, and jumps from the vehicle to buy the rest time. Before dying, Roman severely wounds Kahil and recites the Shahada. After Kahil's Taliban team intercepts Tom and Mo, it is apparent they will finally be captured.
However, a CIA director orders an unauthorized missile strike on the remaining Taliban pursuers. This enables Tom and Mo to escape on a British military cargo plane. Kahil apparently survives the strike. The British journalist is released while Tom and Mo reunite with their families.
Genre: Hollywood, Action, Thriller,
Released: 2023.
Director: Ric Roman Waugh.
Starring: Gerard Butler, Ali Fazal, Navid Negahban, Nina Toussaint-White, Tom Rhys Harries, Bahador Foladi, Mark Arnold, Vassilis Koukalani, Corey Johnson, Travis Fimmel
Watch Kandahar Movie