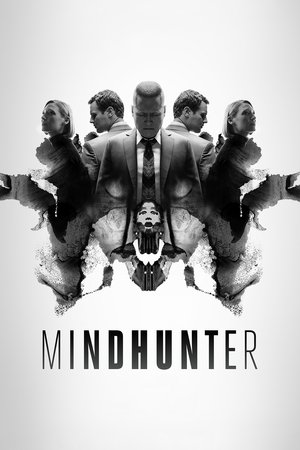 Mindhunter
Overview
An agent in the FBI's Elite Serial Crime Unit develops profiling techniques as he pursues notorious serial killers and rapists.
Cast

Jonathan Groff

Holt McCallany

Anna Torv
Stacey Roca
Crew
David Fincher
Charlize Theron

Ren Klyce

Erik Messerschmidt

Mark Olshaker
Seasons

Season 1
Season 2
Based on Mindhunter: Inside the FBI's Elite Serial Crime Unit by John Douglas, Mark Olshaker
Mindhunter is an American psychological crime thriller television series created by Joe Penhall, based on the 1995 true-crime book Mindhunter: Inside the FBI's Elite Serial Crime Unit written by John E. Douglas and Mark Olshaker.
Mindhunter revolves around FBI agents Holden Ford (Jonathan Groff) and Bill Tench (Holt McCallany), along with psychologist Wendy Carr (Anna Torv), who operate the FBI's Behavioral Science Unit within the Training Division at the FBI Academy in Quantico, Virginia. Together, they launched a research project to interview imprisoned serial killers to understand their psychology with the hope of applying this knowledge to solve ongoing cases.
The first season takes place from 1977 to 1980, in the early days of criminal psychology and criminal profiling at the Federal Bureau of Investigation. Cameron Britton has a recurring role in this season as notorious serial killer Edmund Kemper, who is the first to assist Ford and Tench in understanding how a serial killer's mind works. Other notable serial killers featured in the first season include Montie Rissell played by Sam Strike, Jerry Brudos played by Happy Anderson, Richard Speck played by Jack Erdie, and Dennis Rader also known as BTK, played by Sonny Valicenti.
The second season takes place between 1980 and 1981, with Ford and Tench investigating the Atlanta murders of 1979 to 1981, which included at least 28 deaths, mostly children. This is based on the real case of Wayne Williams, who was charged and convicted for the murder of two adult men but was never tried for the killing of the children and adolescents, causing mass outrage and questions over Williams's guilt as the children's cases went cold. The second season also features other infamous murderers, such as David Berkowitz, also known as Son of Sam, played by Oliver Cooper, William Pierce Jr. played by Michael Filipowich, Elmer Wayne Henley Jr. played by Robert Aramayo, and Charles Manson, played by Damon Harriman.
Watch Mindhunter Complete Series